There isn't a holiday recipe out there as simple and impressive as this two-ingredient wreath! With the buttery dough and the savory little sausages, this is sure to be a huge hit at your next holiday party.
Things You'll Need
2 packages crescent roll dough

24 lil' smokies miniature sausages
Step 1
Cut each triangle of dough in half diagonally, then cut each new triangle into equal halves.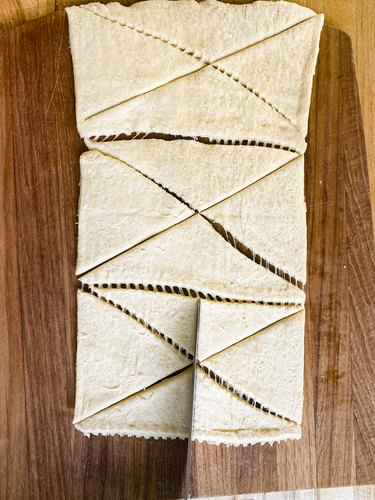 Step 2
Wrap each of the lil' smokies with a triangle of dough.
Step 3
Place an oven-safe dip bowl in the center of a 10-inch springform pan. Then add the wrapped lil' smokies in two tight rows, standing on end.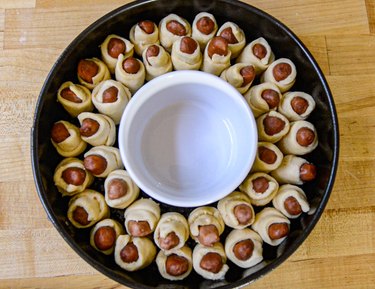 Step 4
Bake at 400° for 15 minutes or until the dough has turned golden brown. Add to a serving plate and add dip (such as ketchup or honey mustard) to the dip bowl.