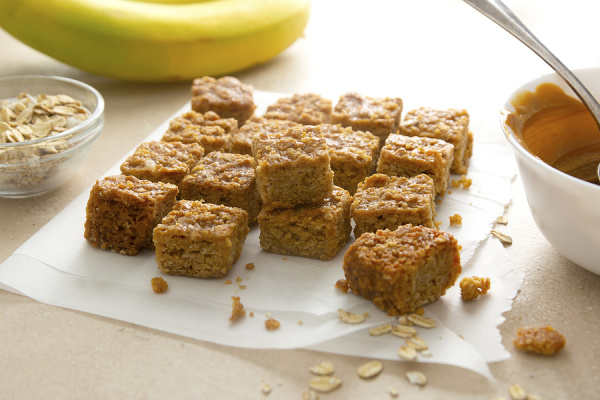 It can be tough to find healthy meals when you're diabetic. It's important to plan ahead and make your meals at home as much as possible to steer clear of unhealthy choices. These diabetic recipes will help keep your blood sugar steady. They're packed with healthy whole grains, lean protein and lots of fresh veggies to keep your health at its ultimate. They're easy to make beforehand to take on the go or to whip up for your family at home. Take a look at these healthy diabetes-friendly recipes for every meal!
What is Diabetes?
Diabetes is a condition where the body doesn't process food for use as energy. Most food we eat is turned into glucose, or sugar, for our bodies to use as energy. The pancreas produces the hormone insulin to help glucose get into our cells. When you have diabetes, your body either can't produce insulin or can't properly use the insulin it produces. Insulin regulates the amount of glucose in the blood. Proper blood sugar levels ensure the body functions properly. Too much blood sugar can damage organs, blood vessels and nerves.
There are two main types of diabetes – type 1 and type 2. There is also gestational diabetes that occurs during pregnancy. Type 1 diabetes occurs mostly in children and adolescents and is when your body produces very little or no insulin. With type 1 diabetes you need daily insulin injections to keep your blood sugar levels under control. Type 2 diabetes is more common in adults and accounts for 90% of all diabetes cases. With type 2 diabetes, your body doesn't make good use of the insulin it produces.
What Are the Symptoms of Diabetes?
Increased urination, often at night
Increased thirst and hunger
Numb or tingling hands or feet
Blurry vision
Fatigue or drowsiness
Dry, itchy skin
Weight loss
Slow healing sores or cuts
What Causes Diabetes?
Type 1 diabetes occurs when your immune system attacks and destroys the insulin-producing beta cells of the pancreas. Type 1 diabetes is thought to be caused by genes and environmental factors, such as viruses, that may trigger the disease.
With type 2 diabetes, the cells in muscle, fat and liver become resistant to insulin. Although the exact cause isn't known, risk factors for type 2 diabetes include:
Being overweight or obese
Fat distribution (storing fat mainly in your abdomen)
Inactivity
Family history of diabetes
Increased age
Pregnancy-related risks (if you had gestational diabetes while you were pregnant)
Polycystic ovary syndrome
12 Diabetic Recipes for Breakfast
1. Mediterranean Breakfast Sandwiches | Eating Well
2. Quinoa Breakfast Bowl | Taste of Home
3. Healthy Egg Muffins with Turkey Bacon | Diabetes Strong
4. Spinach and Egg Scramble with Raspberries | Eating Well
5. Low Carb Breakfast Berry Parfaits | Simply Delicious Food
6. Whole Wheat Pancakes | Taste of Home
7. Avocado Toast with Fried Egg | Gimme Delicious
8. Smoked Salmon and Cream Cheese Wraps | Diabetes Strong
9. Twice Baked Mexican Sweet Potatoes | Food Faith Fitness
10. Buttermilk Pumpkin Waffles | Taste of Home
11. Chocolate Chia Seed Pudding with Almond Milk | Diabetes Strong
12. Easy Black Bean Breakfast Tacos | Marisa Moore
12 Diabetic Recipes for Lunch
1. Cucumber, Tomato and Garbanzo Salad with Feta | Kalyn's Kitchen
2. Pressure Cooker Pork Tacos with Mango Salsa | Taste of Home
3. Chilled Avocado and Zucchini Soup | Simply Quinoa
4. Italian Pesto Zoodle Salad | Sunkissed Kitchen
5. Thai Carrot Cauliflower Rice Salad | Cotter Crunch
6. Tuna Teriyaki Kabobs | Taste of Home
7. Tuna Tartare | Simmer + Sauce
8. Cold Noodle Salad | Eating Well
9. Low Carb Gyros Bowl | Easy Health Living
10. Black Bean, Mango and Kale Wheat Berry Salad | Eating Well
11. Summer Peach and Tomato Salad | My Recipes
12. Leftover Turkey Casserole | BBC Good Food
12 Diabetic Recipes for Dinner
1. Curried Chicken Skillet | Taste of Home
2. Sheet Pan Mediterranean Snapper | Hummusapien
3. Cherry Balsamic Pork Tenderloin | Give It Some Thyme
4. Grilled Chicken Kebabs with Pistachio Gremolata | Hello Glow
5. Chicken with Peach Avocado Salsa | Taste of Home
6. Grilled Salmon in Foil | The Roasted Root
7. Grilled Chicken Taco Salad | Eating Well
8. Whole Roasted Fish | Gimme Some Oven
9. Low Carb Skillet Chicken Tenders | Easy Health Clinic
10. Five Spice Turkey Lettuce Wraps | Eating Well
11. Field Salad with Pear and Blue Cheese | My Recipes
12. Braised Sea Bass with Spinach | BBC Good Food
12 Diabetic Recipes for Snacks
1. Spicy Dill Dip | Spend with Pennies
2. Spiced Pecans | Food Network
3. Homemade Chimichurri Sauce | The Cookie Rookie
4. Savoury Date and Pistachio Bites | Eating Well
5. Ultra Crispy Air Fryer Chickpeas | Sweet Peas and Saffron
6. Cinnamon Sugar Pumpkin Seeds | Delish
7. Apricot Ginger Energy Balls | Eating Well
8. No Bake Carrot Cake Bites | Minimalist Baker
9. Baked Chilli Lime Zucchini Chips | Eating Well
10. Air Fryer Sweet Potato Chips | Vegan in the Freezer
11. Peanut Butter Protein Balls | Diabetes Strong
12. Strawberry Chocolate Greek Yogurt Bark | Eating Well
12 Diabetic Recipes for Dessert
1. Strawberry Lemonade Cupcakes | All Day I Dream About Food
2. Sugar-Free Chocolate and Sticky Date Pudding | Delish
3. Low Carb Peanut Butter Cookies | Diabetes Strong
4. Ginger Plum Tart | Taste of Home
5. Honey and Lemon Curd Tart with Blueberries | Delish
6. Chocolate and Raspberry Cheesecake | Taste of Home
7. Coconut Pine-Lime Pops | Delish
8. Browned Butter Chocolate Chip Cookies | My Recipes
9. Chocolate Soy Panna Cotta | Martha Stewart
10. Frozen Berry and Yogurt Swirls | Taste of Home
11. Sour Cream Pound Cake | My Recipes
12. No Bake Ricotta Blueberry Cheesecake | Martha Stewart
These diabetic recipes are healthy and will keep your blood sugar levels regulated. Taking the time to cook these meals will ensure you're keeping your healthy lifestyle in check.