1 of 11
You're Probably Forgetting to Clean These Items
Do you totally loathe cleaning, or are you the kind of person who gets a kick out of cranking up the tunes and giving your place a good scrub? Either way, it's just one of those things you have to do to keep a few creepy-crawlers from becoming roommates. We all know the places that should be standard visits on every cleaning spree — like the bathroom or the kitchen — but there are commonly overlooked items that could really use your attention, too. From your dishwasher to your pillow, and your window screens to your carpets, here are 10 items that deserve a good scrub. Your inner clean freak will thank you.
Image Credit: Jessica Kielman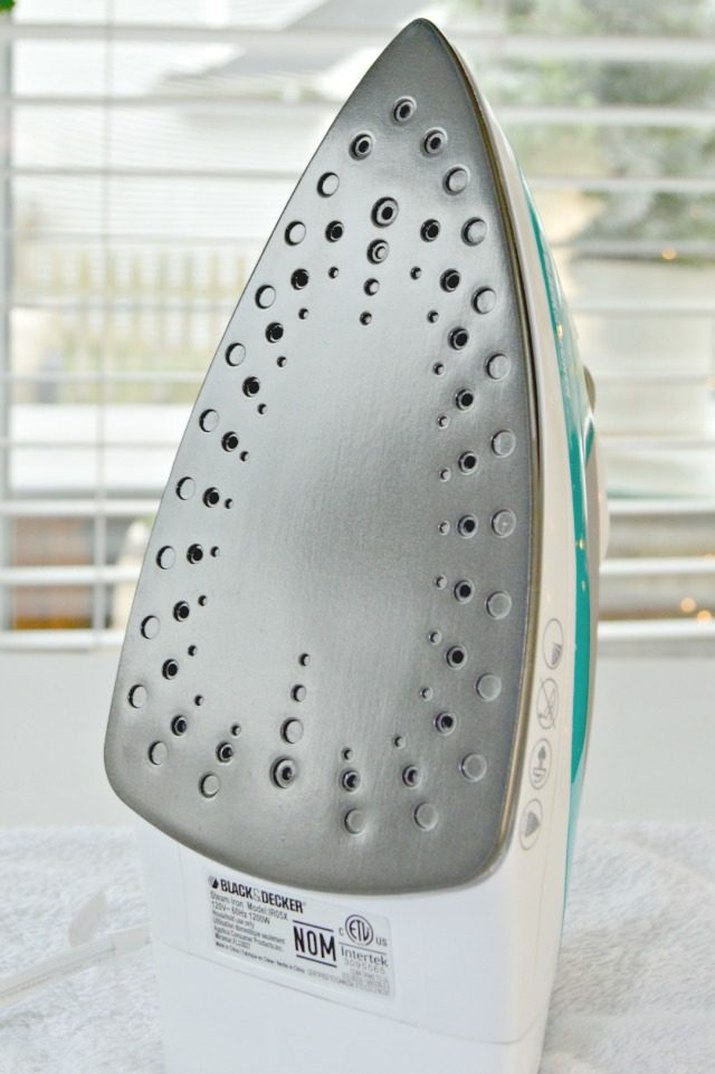 2 of 11
Your Iron
If you're taking the time to carefully iron out the wrinkles in your favorite dress, then do it with a clean iron so that the dress stays pristine longer. Clean off all of the calcified residue with two things you probably already have: baking soda and vinegar. It may seem like a silly chore to add to your list, but your wardrobe could use the extra care.
Image Credit: Jessica Kielman
3 of 11
Your Pillows
You change your pillowcase on the regular, but can you remember the last time you cleaned your actual pillow? Well, you should be doing it every three months to get rid of dust mites, skin cells and body oil (gag!). The process is painless and you'll wonder why you waited so long. Just pop them in the washing machine and then in the dryer on low heat. Sweet dreams!
Image Credit: Jessica Kielman
4 of 11
Your Mattress
After you clean your pillows, move on to your mattress. A simple combination of baking soda and your favorite essential oil (try relaxing lavender) will take your mattress from funky to fresh in half an hour. It's something easy that makes a huge difference in your nighttime routine.
Image Credit: Jessica Kielman
5 of 11
Your Kids' Toys
Baby toys, while colorful and adorable, are also really gross. They go back and forth from the floor to your kid's mouth more times than you can count. Give yourself some peace of mind with an all-natural disinfectant made from a standard household staple: vinegar. Now let's see how long the toys actually stay clean this time.
Image Credit: Jessica Kielman
6 of 11
Your Dishwasher
The dishwasher is always full of hot, soapy water, so it shouldn't need to be cleaned, right? Wrong! Give your dishwasher a wipe down and run it with vinegar and baking soda once a month to deter mold and mildew from growing. It'll also wash away any lingering food odors.
Image Credit: Jessica Kielman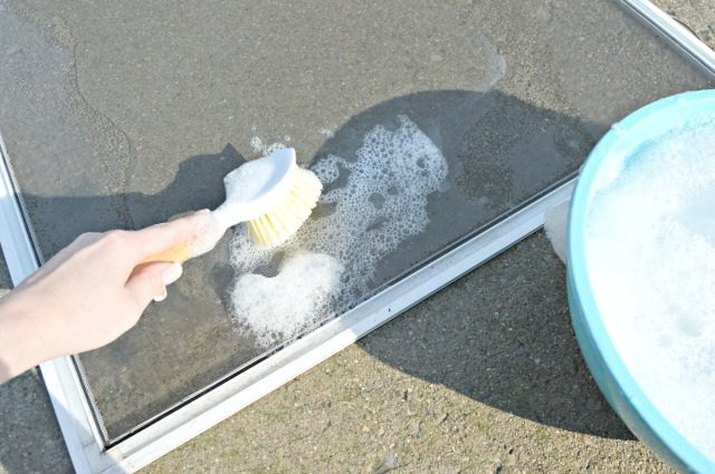 7 of 11
Window Screens
Homeowners, this one's for you. You probably don't think about your window screens much, but because they're exposed to the elements, they deserve a little TLC every six months. Use soap, water and a soft-scrub brush to gently wash away dirt without tearing the material. It may seem tedious, but it'll keep dirt from working its way into your home — and save you from buying new screens in the future.
Image Credit: Jessica Kielman
8 of 11
Your Carpet
If you've got pets, children or tons of company, chances are that your carpet takes a beating. Steam cleaning can make them look as good as new, but the actual solution can be expensive and full of chemicals. Make your own with a few easy-to-find ingredients like peroxide and dish soap. You'll thank yourself the next time your toddler decides to finger paint all over the floor.
Image Credit: Jessica Kielman
9 of 11
Your Shower Head
Would you wash your hair under something covered in mold, mildew and bacteria? Well, if you haven't cleaned your shower head in the last month, that's exactly what you're doing every time you step in the tub. If you thought you felt good after your shower before, just wait until you take one with a clean shower head. You may never want to come out!
Image Credit: Jessica Kielman
10 of 11
Your Garbage Can
It's no secret that trash is stinky, but something has to change when it's the first thing you smell when you walk through the door. Grab your trusty box of baking soda and you'll neutralize those lingering food odors instantly. Pro tip: sprinkle a few tablespoons in the bottom of the can to stop the stench before it starts.
Image Credit: Jessica Kielman
11 of 11
Your Car
Keep your ride spic and span with homemade interior wipes and you'll never have an excuse for a dusty dashboard again. From your center console to your leather seats, these wipes are your one-stop solution to a clean car. It'll shine like the day you drove it off the lot.
Image Credit: Jessica Kielman