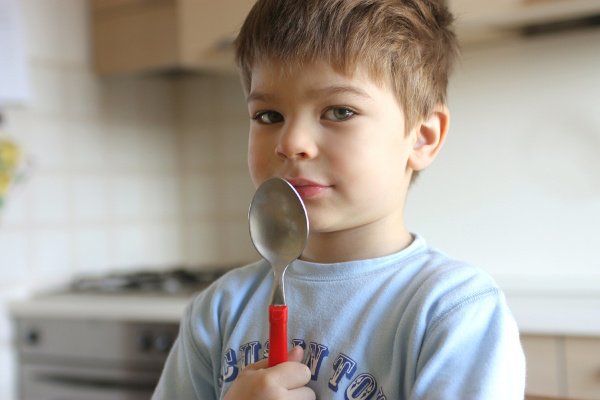 If you're looking for interoception activities for kids, we've got 7 ideas to help! These activities are designed to help improve a child's interoceptive awareness, allowing them to recognize important internal cues and the emotions they create. Perfect for use in occupational therapy, at home, and even in the classroom, these interoception activities for kids help with self-regulation, problem-solving, flexibility, and social skills.
What is Interoception?
Often described as the eighth sense, interception allows us to interpret the things that are going on inside of our bodies. It helps us understand how we're feeling, and allows us to take the appropriate actions to manage the emotions those feelings create.
If our stomach growls, we eat.
If our mouth feels dry, we drink.
If our bladder is full, we use the bathroom.
If we feel cold, we put a sweater on.
What is the Relationship Between Interoception and Emotion?
Children with sensory processing challenges sometimes struggle to make sense of the information provided by their interoceptive systems. They don't recognize important cues within their body, which in turn makes it difficult for them to identify the emotions these cues create. The inability to identify the source of their discomfort (thirst, hunger, the need to us the bathroom, sickness, etc.) makes self-regulation more challenging for these kids, resulting in feelings of frustration, unexplained meltdowns, etc.
The interoceptive system impacts other important skills like social and flexible thinking, problem-solving, and social understanding as well.
Signs of Interoceptive Challenges in Kids
If you suspect your child may have interoceptive challenges, it's always best to speak with a licensed professional to rule out any other underlying conditions, and to ensure the appropriate assessments are carried out and a solid treatment plan is put in place.
A child may be UNDER responsive to interoceptive input if they have:
a very high threshold for pain
difficulty with toilet training (accidents, bed-wetting, constipation, etc.)
an inability to tell if they are hungry or full
an inability to tell if they are cold or hot
A child may be OVER responsive to interoceptive input if they have:
extreme reactions to certain sensations (hunger, temperature, etc.)
difficulty focusing due to preoccupation with internal stimuli
extreme anxiety and worry over seemingly small events
7 Interoception Activities for Kids
Interoceptive difficulties can have a significant impact on a child's ability to keep their internal system balanced and result in challenges with self-regulation, problem-solving, flexibility, and social skills, but rest assured that interoception can be improved.
Here are 7 of our favorite interoception activities for kids!
REGULAR BODY SCANS
If you're looking for interoception activities for kids, a great first step is to proactively help your child recognize interoceptive input as it occurs. Ask your child to complete a full body scan before eating and drinking, when outside in hot and cold weather, before using the bathroom, after exercising, etc. and ask him or her to identify the internal feelings that hunger, thirst, heat, cold, a full bladder, a racing heart, etc. create. Remember that these feelings may not be innately obvious to your child, but the more you assist him or her in feeling them in real time, the more he or she will be able to identify and act on them independently in the future.
SENSORY DIET
When trying interoception activities for kids, you want to ensure you are focusing on things that address your child's specific sensory challenges and needs. An occupational therapist can help you develop an individualized sensory diet, which will combine different sensory activities, tools, and tactics to help your child receive, process, and respond to sensory information more appropriately. By engaging in individualized sensory diet activities both in therapy and at home, your child will learn how to interpret cues from their body and from their environment in an appropriate way. And since most sensory diet activities are extremely fun, they provide a way for children to practice their new skills in a non-threatening environment without even realizing it.
If you're interested in learning more about occupational therapy and the different kinds of activities occupational therapists use to help children with sensory processing challenges, THIS POST is a great place to start!
MINDFULNESS
If you've spent time online looking for interoception activities for kids, you've probably read about the benefits of mindfulness. The term 'mindfulness' refers to our innate ability to be fully present in the moment – to focus on where we are and what we're doing without allowing other, intrusive thoughts, worries, or fears to permeate our minds. When we're practicing mindfulness, we're impartial and non-judgmental to what's happening around us, and when our minds wander, we redirect our thoughts back to the present moment.
Preliminary research suggests that mindfulness can be beneficial to kids who struggle with interoception, and it has also been shown to:
decrease feelings of stress and anxiety
improve focus and concentration
help with impulsivity
improve self-regulation
develop empathy
reduce aggression
improve sleep
…and more!
Teaching mindfulness to kids can be challenging as it's a pretty obscure concept, but there are tons of simple mindfulness activities that can help. We've written an entire post with tips and activities for teaching mindfulness to kids, where you can read HERE.
YOGA
Yoga is another great option for those who are looking for interoception activities for kids. Some of the benefits of yoga include mental wellness, relaxation, improved respiration, and a lowered heart rate, so it's no surprise that many parents with children who struggle to regulate their emotions are turning to yoga for relief. There are tons of yoga sequences for kids you can stream for free on YouTube, but if you're looking for something you can use offline, we love our Yoga Pretzels kit. It has 50 fun yoga activities the whole family can enjoy together.
MORNING INTEROCEPTION CHECK-IN
Another great way to help kids develop interoceptive awareness is to create a daily check-in to help the little ones in your life build interoceptive awareness. This template from Teachers Pay Teachers includes daily check-in prompts for kids, including things like how they slept and when/what they ate, and it takes them through a full body check to help them figure out how they are feeling so they can strategize appropriately. This is a great tool to help you understand the different ways you can help your child build interoceptive awareness, and you can use the ideas to create a more personalized daily check-in chart if needed.
HEAVY WORK ACTIVITIES
'Heavy work' refers to activities that push and pull the body. Kids of all ages and abilities can benefit from engaging in heavy work, but these activities are particularly helpful to children with sensory processing disorder as they engage the proprioceptive system, which plays a huge role in interoception. Heavy work has a calming effect on the nervous system and helps children with things like body awareness, organization, and self-regulation. Examples of heavy work activities include:
Carrying groceries to and from the car
Mowing grass
Raking leaves
Shovelling snow
Carrying garbage cans to and from the curb
Cleaning table tops and windows
Vacuuming
Jumping on an outdoor trampoline or indoor trampoline
Pushing an exercise ball up the stairs
Wheel barrow races
Bean bag toss
Jumping jacks
Using weighted lap pads*, weighted vests*, or weighted blankets* to improve body awareness and promote a sense of calm
*Make sure to follow directions when ordering weighted products to ensure the weight is correct for your child's age and size. For safety reasons, your child must be able to remove the item from his or her body independently.
For more heavy work activities, CLICK HERE.
INTEROCEPTION ACTIVITY CARDS
If you're looking for interoception activities for kids you can use in the classroom, this set of 12 activity cards on Teachers Pay Teachers is a great one to consider. These activities are designed to help children work towards understanding their bodies and emotions, which in turn will help them self-regulate and exercise greater focus and control. You can use these cards with kids in kindergarten through grade 7 either individually or as part of a larger group activity.
I hope these interoception activities for kids inspires you to find new and creative ways to help your little one learn how to identify and interpret important internal cues and sensations to facilitate greater self-regulation, social and flexible thinking, problem-solving, and social understanding!