It goes without saying that pizza is an all-time favorite. And while you can't go wrong with a plain cheese slice, it's fun to experiment with unique ingredients. Take this strawberry balsamic and brie pizza, for example. The strawberries, which are marinated in balsamic vinegar, are perfectly sweet and tart. The creamy brie and fresh basil add a rich and aromatic twist. Together, these flavorful ingredients make for a summery pizza that's hard to resist. Here's how to make it yourself.
Video of the Day
Strawberry Balsamic and Brie Pizza
Things You'll Need
Pizza crust dough

1 cup sliced strawberries

1/2 cup ricotta

3 to 4 ounces brie cheese

2 tablespoons balsamic vinegar

1/2 cup fresh basil, plus more for garnish

Olive oil
Step 1
Pre-heat the oven to 475° Fahrenheit (or according to the package's directions). Grease a large baking sheet with olive oil. Spread the pizza dough on the sheet into your desired shape. Pre-bake the crust for 5 minutes.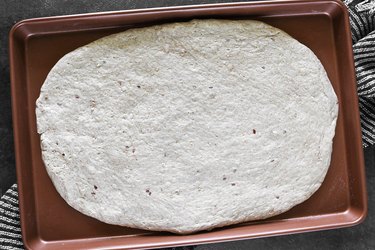 Step 2
Drizzle the balsamic vinegar onto the sliced strawberries. Toss well and let sit for at least 10 minutes.
Step 3
Slice the brie cheese into small chunks.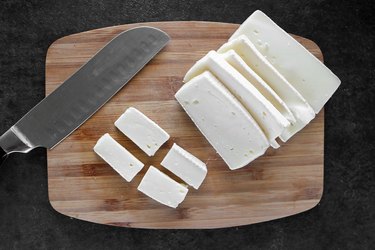 Step 4
Once the crust is finished pre-baking, spread a thin layer of ricotta. You can add more or less ricotta, if you'd like.
Step 5
Tear the basil into smaller pieces. Top the crust with basil, marinated strawberries and brie cheese. Bake for 10 to 15 minutes until the brie is melted and bubbling, and the crust is golden brown.
Balsamic Glaze
Things You'll Need
1/2 cup balsamic vinegar

2 tablespoons brown sugar, white sugar or maple syrup

Dash of salt
Step 1
While the pizza crust is pre-baking, start making the balsamic glaze. Combine balsamic vinegar and sugar in a small pot over medium-high heat. Whisk until the sugar is completely dissolved. Bring to a boil, reduce to a simmer and cook for 20 minutes.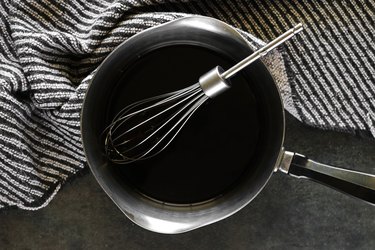 Step 2
Add the salt and mix. The glaze is ready once it coats the back of a spoon (it will thicken as it cools).
Step 3
Drizzle the balsamic glaze on the baked pizza. Garnish with extra basil and serve immediately. Enjoy!