Nothing signals the arrival of summer more than a fresh watermelon – unless it's a margarita! This combination creates a refreshing summer drink that makes any outdoor gathering extra special.
Things You'll Need
2 cups watermelon juice

1 cup tequila

1/4 cup orange liqueur

2 tablespoons sugar

1/4 cup lime juice
Step 1: Juice the Watermelon
Place watermelon chunks into a blender or food processor.
Run the blender until the chunks are liquified.
Pour the fluid through a strainer and catch the juice in a bowl.
Press the pulp against the strainer to get all the juice. Discard the remaining pulp. Repeat until you have 2 cups of fresh watermelon juice.
Step 2: Juice the Limes
Press and roll limes against a cutting board to release the juice. Cut the limes in half and twist on a juicer to collect the juice. Repeat until you have 1/4 cup of fresh lime juice.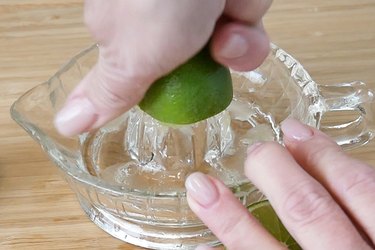 Step 3: Mix the Ingredients
Return 2 cups of watermelon juice to the blender or food processor. Add the tequila, sugar, lime juice and orange liqueur to the blender. Process for about 30 seconds.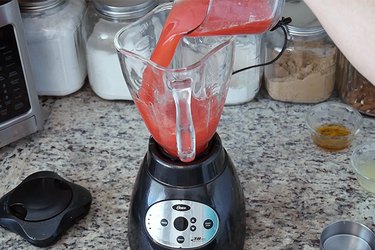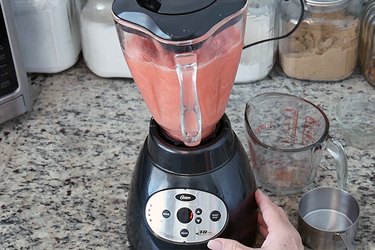 Step 4: Sugar Rims
Rub a piece of lime against the rim of serving glasses. Dip the rims in sugar to frost the brim of the glass.
Step 5: Enjoy!
Add ice, garnish with a slice of lime, and pour the margarita.
Tip
Freeze extra chunks of watermelon to use as ice cubes or freeze the juice mixture for a frozen margarita version.