There is quite a gap every day between coffee hour and cocktail time – that's the space where this recipe shines, although there is a strong argument to make for its place at brunch or as an after-dinner treat. Come to think of it, any time when you want a little kick of caffeine and the gorgeous flavor of Irish cream, this cocktail is perfect.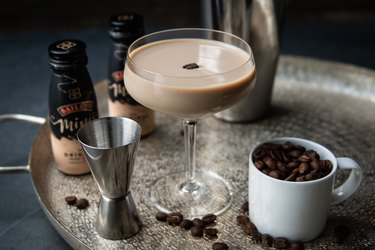 Video of the Day
Things You'll Need
2 ounces espresso, chilled

2 ounces coffee or vanilla vodka

2 ounces Irish cream liquor

Ice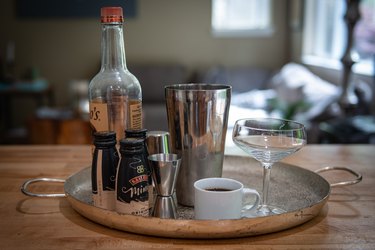 Step 1: Espresso
Add the espresso to a cocktail shaker that is half filled with ice.
Tip
If you don't have an espresso maker, grab a few shots of espresso the next time you're at a coffee shop and freeze it in ice cube trays to keep for later use. They will last for months in a freezer-safe container.
Step 2: Vodka
Add the vodka.
Step 3: Irish Cream
Add the Irish cream.
Step 4: Shake
Shake until chilled.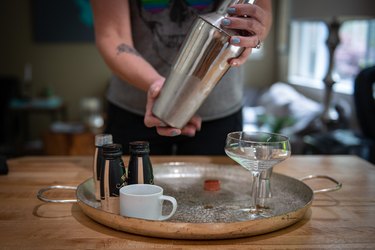 Step 5: Strain
Strain into a martini or coupe glass.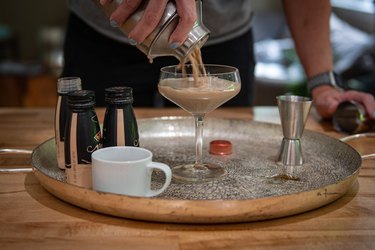 Step 6: Serve
Serve the espresso martini. Enjoy!