1 of 16
You don't have to go out and spend money to enjoy happy hour this summer. These simple and refreshing DIY cocktail recipes are the perfect addition to any summer soirée. Your party guests won't believe you made these delicious drinks yourself! After preparing a few of these drinks, you'll be adding 'mixologist' to your resume in no time.
Image Credit: Miaira Jennings
2 of 16
Peach Bellini
Summer is primetime for peaches, so make the most of this juicy fruit by serving these peach bellinis to your guests.
Image Credit: Leigh Ann Chatagnier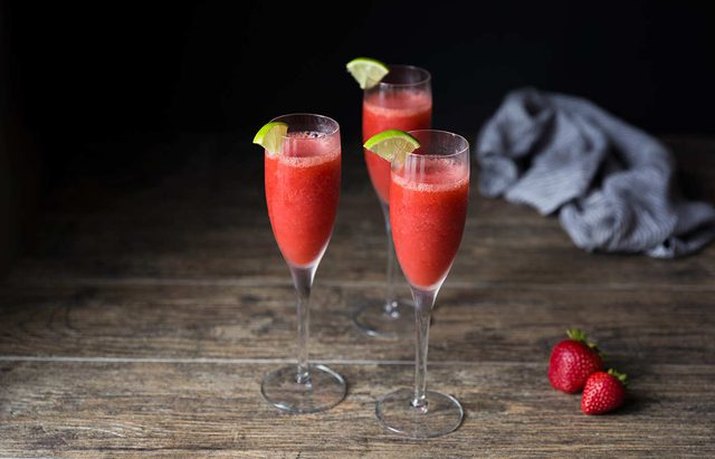 3 of 16
Strawberry Daiquiri
These strawberry daiquiris are a fantastic way to cool down on a hot day.
Image Credit: Jennifer Farley
4 of 16
Mint Julep
You don't have to attend the Kentucky Derby to enjoy a nice mint julep. This well-known minty refreshment is the ultimate crowd pleaser.
Image Credit: Laurie Gunning Grossman
5 of 16
Raspberry-Infused Vodka
Made with real fruit, this raspberry infused vodka is sure to become a fan favorite at any function.
Image Credit: Thalia Ho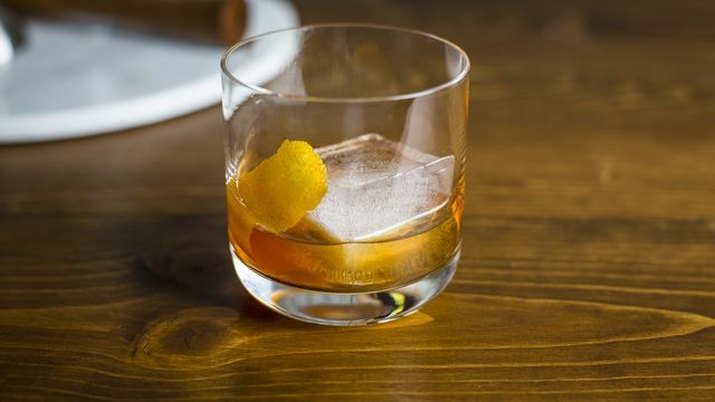 6 of 16
Old-Fashioned
You're just four ingredients away from the rich flavors of this Old Fashioned classic.
Image Credit: Kristan Raines
7 of 16
Pomegranate Gin and Tonic
The combination of sour citrus and sweet pomegranate makes this gin and tonic recipe one for the books.
Image Credit: Jennifer Farley
8 of 16
Caipirinha (Traditional Brazilian Drink)
Enjoy a taste of Brazil with this lime-based traditional cocktail recipe.
Image Credit: Kristan Raines
9 of 16
Bloody Mary Oyster Shooters
You'll definitely want to add these Bloody Mary oyster shooters to the menu for your next extravagant event.
Image Credit: Jennifer Farley
10 of 16
White Sangria
Wind down with this crisp and fruity wine-based cocktail recipe.
Image Credit: Julia Mueller
11 of 16
Aperol Spritz Cocktail
Slightly bitter, slightly sweet, completely delicious–don't skip out on the intensity of this aperol spritz.
Image Credit: Jennifer Farley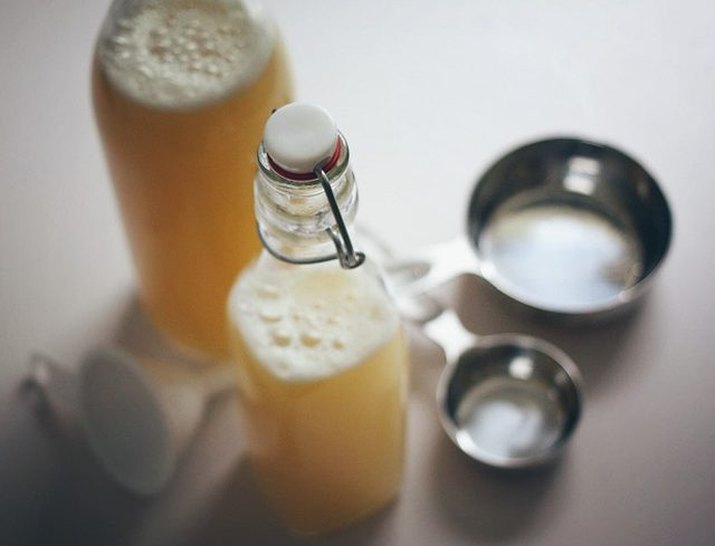 12 of 16
Ginger Beer
There may be no booze in this ginger beer recipe, but the flavor alone will have your taste buds buzzing.
Image Credit: Raul Zelaya
13 of 16
Wine Spritzer
It doesn't get much better (and easier) than this wine spritzer for warm, sunny days.
Image Credit: Jennifer Farley
14 of 16
Gimlet
Take a break from the fruity cocktails with this gimlet recipe. Sit back, relax and enjoy!
Image Credit: Trisha Sprouse
15 of 16
Avocado Daiquiri
Who knew creamy, smooth avocado could taste so delicious in a cocktail?!
Image Credit: April Anderson
16 of 16
Chocolate-Infused Vodka
Sweeten things up and replace dessert with this trendy chocolate vodka cocktail.
Image Credit: Thalia Ho