If you need an easy dessert that's also incredibly delicious and sure to make everyone happy, this is it. Strawberries and cream? Yes, please! And once you make this Biscoff crust, you'll never go back to graham cracker. It's the sort of pie that will be the first to disappear from the dessert table, no matter the occasion.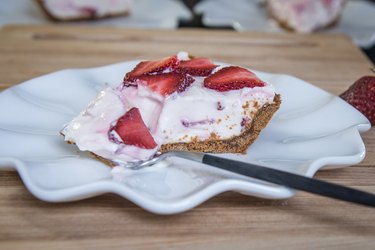 Things You'll Need
1 (8 oz) package Biscoff cookies

2 tablespoons brown sugar

4 tablespoons melted butter

2 packages (8 oz) of cream cheese, at room temperature

1 cup powdered sugar

1 teaspoon vanilla extract

1 cup heavy cream

1 lb sliced strawberries, divided
Step 1: Crumb the Biscoff
Add the cookies to a food processor and process until just crumbs remain.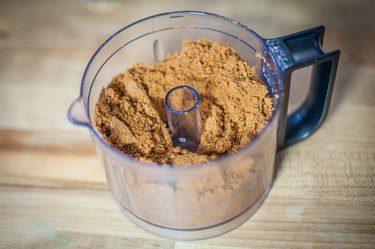 Step 2: Stir in Sugar and Butter
Add to a large bowl, stir in the brown sugar and then the melted butter until well combined (this can also be done in the food processor, if desired).
Step 3: Press Into a Pie Pan
Add to a pie pan, then press until well compacted in an even layer in a 9-inch pie pan. Bake at 350°F for 15 minutes, and allow to cool.
Step 4: Make the Cream
Beat the cream cheese until light and fluffy, then beat in the powdered sugar and vanilla. Next, beat in the heavy cream until well combined.
Step 5: Stir in the Strawberries
Stir in about half the sliced strawberries until just combined.
Step 6: Add to the Pie Crust
Add the filling to the crust in an even layer. Top with remaining berries. Chill for 2 hours and up to overnight.
Step 7: Chill and Serve
Chill for 2 hours and enjoy!