As we honor Black History Month and the influence that black culture has had on the handmade space, our team is highlighting the work of some impressive individuals who are truly changing the modern DIY game. Here's a list of standout black creators who are blazing new trails in the handmade arena and inspiring others to try new things, all while unapologetically being their true selves. From woodworking to sewing, and cooking to knitting, these makers exemplify what it means to do it yourself while being yourself.
1. Glen Scott – DIY Creators
Glen Scott is a former security alarm technician who, after buying his first home and being inspired by the different homes he had worked in ,decided to try his hand at crafting. He enjoys working with wood, concrete, and LED. He uploaded his very first Youtube video back in September of 2015 and has since seen major success. Glen's detailed videos are perfect for both beginners and experienced creators, and can be completed with a limited range of tools. Ready to try your hand at making a raised planter, a gaming desk, or a raised dog feeding station? Check him out!
Video of the Day
Check Glen and DIY Creators out on Youtube and Instagram.
2. Angelina – BlueprintDIY
Angelina describes herself as a "girly architect" who began upcycling clothes because all the pieces that caught her eye didn't fit her quite right. Through her high-energy tutorial videos, she encourages others to create their own unique wardrobes that fit their personalities and styles. Angelina offers a variety of jaw-dropping upcycling inspiration from DIY wide leg monochrome pants to sweater mittens and more.
Check Angelina and BlueprintDIY out on Youtube and Instagram.
3. Darius Williams – Darius Cooks
Darius Williams is a food blogger whose love for food is simply infectious. His flavorful YouTube channel and blog feature all of the amazing dishes he has created, and tips if you want to try the recipes yourself. The dishes look so delicious, they'll have your mouth watering just from looking at the pictures!
Check Darius out on YouTube and Instagram.
4. Ashley Basnight
Ashley Basnight is a self-described fearless DIY-er with a flair for creativity. Her journey began when she was looking for a custom dining table and could not find one that met her needs, so she decided to build her own—and the rest is history! Most of her projects are centered around woodworking with a few home centered projects sprinkled in. Ashely and her work have been featured on NBC's ​Making It​, ​Better Homes and Gardens​ and The Drew Barrymore Show!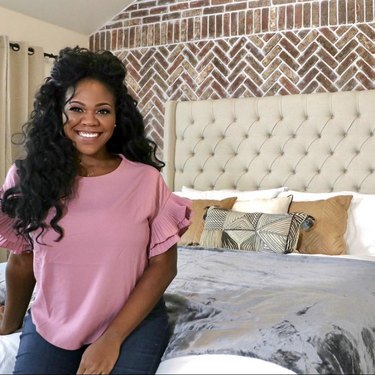 Check Ashley out on Instagram and YouTube.
5. Ashlie Thomas – The Mocha Gardener
Ashlie Thomas is a health and wellness creator whose passions revolve around empowering others to cultivate food. She enjoys tending plants with her husband, showcasing her beautiful houseplants (she has over 100!), and spreading awareness about food security. Ashlie and her green thumb have been featured in publications including Country Living and House and Home Magazines.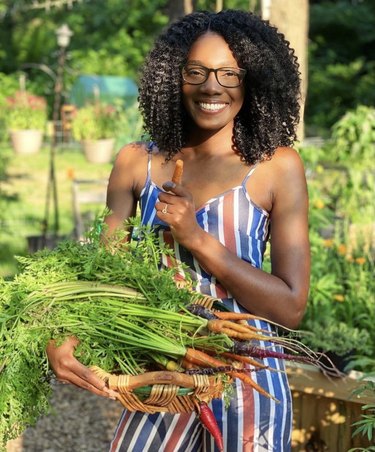 Check Ashlie out on Instagram and YouTube.
6. Amber Kemp-Gerstel
Amber Kemp-Gerstel is a PhD turned PhDIY. Her passion for handmade projects is apparent just by taking a look at her colorful and crafty Instagram profile. Her projects range from printing custom cards to custom drawstring gift bags. Amber was also featured on the last season of NBC'S show ​Making It​!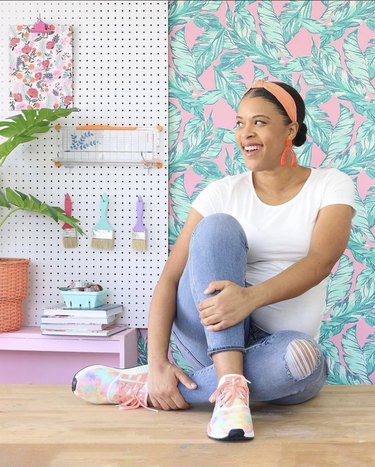 Check Amber out on Instagram.
7. Miaira Jennings
Miaira Jennings, eHow's very own Senior Editor, is a DIYer with a knack for refashioned clothing, home décor, crafts, and even recreating celebrity looks on a budget. Miaira's YouTube channel is filled with such original creations that one has no choice but to be inspired to grab the nearest pair of scissors and get to work. She has also been featured on Buzzfeed As/Is and has won the Pinterest DIY Home Decor Video of the Year Award.
Check Miaira out on Youtube, Instagram and Pinterest.
8. Timothy Hammond – Big City Gardener
Timothy Hammond is a gardener who is cultivating a space for other likeminded people to grow their own food. His mission is to inspire others to take the leap and start their own gardening journey, no matter where they are, and his online platforms effortlessly foster community from all over the world. Timothy's projects are perfect for beginners and those with limited space, like his recent partnership with Home Depot sharing how to start an indoor seed starting shelf!
Check Timothy out on Instagram and TikTok.
9. Nicole Neblett – Mama Love Quilts
Nicole Neblett turned her love of quilting from hobby to career, she is a modern quilting designer, instructor and blogger. She is putting a fresh twist on an old tradition by crating pieces with bold prints and patterns. Nicole has been featured in many publications including Modern Patchwork, Quilting Arts and Fresh Quilt TV. Plus, her quilts have also been featured at QuiltCon!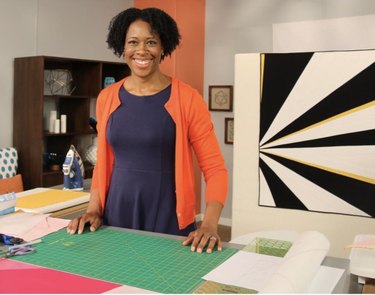 Check Nicole out on Instagram and Pinterest.
10. A.V. Perkins – A.V. Does What
After the sudden passing of her father, A.V. Perkins used DIY projects to honor his memory and it slowly grew into something much greater. Her portfolio now includes upcycled crafts, delicious recipes and fun, pop culture-themed projects. A.V. is also a host of ​HGTV Handmade​ and has appeared in Ebony, Huffington Post, and Buzzfeed. She is determined to give DIY a facelift!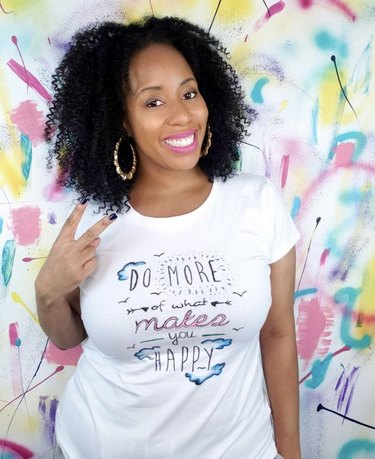 Check A.V. out on Instagram and Youtube.
All of these creators have accomplished so much, but they all began by choosing to share themselves and their passions with the world. They're showing everyone that anything is possible with hard work, creativity and belief in yourself.