Cleaning is a tedious chore that most people avoid until absolutely necessary, which usually means doing it once a year at the beginning of spring. This list is for those people, who want to do such a good job that it potentially lasts for an entire year. It includes hacks for your most used spaces and utensils. Hopefully it helps ease that cleaning pain while assisting you in getting a fresh home space. If you'd really like to commit to a cleaner lifestyle, then creating a cleaning strategy may be useful. This cleaning checklist is just the ticket.
Video of the Day
1. Kitchen Drain
So much time is spent in the kitchen, which usually ends in a mess, that it makes sense to start the list with it. Doing dishes is not something a person looks forward to, and even less so when you realize that your drain must also be periodically cleaned.
Luckily, there are simple ways to accomplish this. One way is to cut some slivers of lemon rinds, drop them down the drain to get rid of any odors and sanitize it as well. Another available option is to use Glisten Pipe Cleaner. It cleans and deodorizes the drain safely with a foaming scrub that can reach deep and get rid of any accumulated buildup. The foaming scrub is also biodegradable, just like the first option. With either of these choices, your sink will be as good as new and won't cause any headache until the next cleaning day.
2. Microwave
It's no question that microwaves see the most action in the kitchen, which is why they deserve a lot of love and care. They've seen late night snacks, leftover lunches and quick reheats, so it only makes sense to clean them well so that they can serve you well again. The first option is to fill a large microwave-safe container with a cup of water, a chopped lemon, lime, orange, or 3-5 teaspoons of vinegar (depending on what you have available) and place inside said microwave. Turn it on for 4-6 minutes or until you see boiling, let it cool for 5 minutes. Then take it out and wipe down the inside of your microwave.
If this does not sound like something you're interested in doing, you can also use the Frigidaire Ready Clean Oven and Microwave cleaner. It's formulated to fight oil and residue, gently remove tough food stains and is a plant-based solution that is distributed in a recyclable bottle. Either of these methods would make a good choice for spring cleaning your microwave. It may even feel good to give the microwave the care it deserves.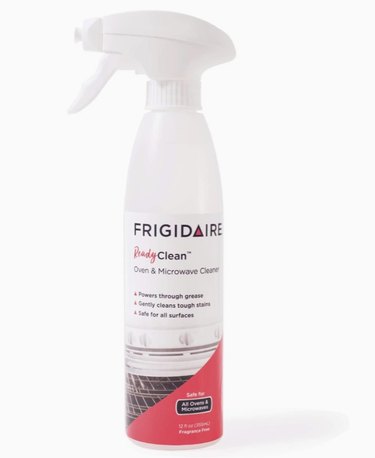 3. Pots and Pans
After the microwave, the next utensils that you should focus on are the pots and pans. These are used just as often as the microwave and even though they are washed after every use (hopefully), a little extra care won't hurt. For that one pot that has seen better days or has that one stain that you haven't been able to remove, you should try this next hack: Add water and dish soap to it and let it simmer on the stove, then use a sponge to remove any stuck-on residue.
Another option is to try the Oven and Cookware Cleaning Paste on your pots. It quickly removes stains, is safe for the skin, works on a variety of things and prevents rust. The big selling point is that it's easy to use – all you need to do is to wet a sponge or rag and use it on your pan. It's advertised as producing immediate results. Both of these hacks are good options; it would just depend on how much effort the cleaner is willing to put in.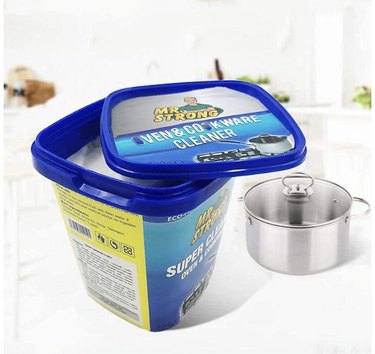 4. Shower Drain
Showers are a relaxing place to be – as long as you're not thinking about what's in the drain. Since we must at least keep them fresh-smelling and debris-free, these next two hacks should make that chore easier. The first is to mix a ½ cup of baking soda, and ¼ cup of table salt. Then pour the solution down the drain and add 1 cup of heated vinegar. You should expect this mixture to foam and bubble. Leave it alone for 15 minutes. Lastly, run hot water for 15-30 seconds. The result should be much a cleaner drain, ready for your next steam.
Another way, if you're looking to unclog the drain only, is to use two different products to ensure a clear drain, the first being Green Gobbler Liquid Hair and Grease Clog Remover. This will get rid of most of the debris that has collected, and to cover your bases, you can use a Flexi Snake Drain Weasel to pull any remnants out. This combo will guarantee your shower time to be a relaxing time again.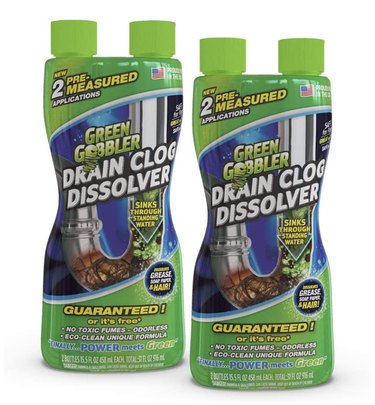 5. Mattress
The last cleaning hack on this list might be the most important because it concerns where you lay your head at night. Mattress are often neglected because they're so big and most people think that washing the sheets regularly is enough. It isn't, but by using something already in your home, you can step your game up. By pressing your mattress with the vacuum cleaner attachments, you can remove all the dust that has been living on your bed. After vacuuming, you can sanitize with a disinfectant spray to further clean.
You can also use a portable upholstery cleaner to get rid of all those dust mites that have been sleeping with you. The Hoover Spotless Portable Carpet & Upholstery Spot Cleaner device is lightweight, self-cleaning and convenient. It would surely save a bit of time and be much less bulky than the vacuum option. Either way, your mattress will be so fresh and so clean that you'll spend even more time on it.
All of these hacks and tools will be instrumental in making your home space cleaner and less cluttered. The hard part is choosing when to start, which should be much easier with the checklist. Your cleaning requirement will be fulfilled for the year or as long as it lasts, and then you can return to enjoying your space.