Before going down this chocolatey road, be advised that this recipe is not for your run-of-the-mill hot cocoa. This European-style drinking chocolate (or "sipping chocolate") and is for serious cacao lovers only. I mean, it's for those who like their chocolate dark (at least 70% cacao) and who can happily inhale an entire bar in one sitting. Do I still have your attention? Perfect. Firstly, I'm not sure whether to categorize this as a food or a beverage, as it's so thick you may even choose to spoon it up rather than sip it. Also, I should mention that it differs from the traditional European recipe in that it isn't thickened by cornstarch (too carby!), but by adding half & half to the milk and evaporating off some of the liquid. The result is an intense, rich, and seriously decadent chocolate sipping experience. Oh, and did I mention that it's low-carb and low-sugar? Guilt-free decadence!
Tip
Not a low carber? Simply use regular sugar instead of sweetener. Or you can use bittersweet chocolate bars and add additional sugar (if needed) to taste.
Things You'll Need
1 ½ cups whole milk

½ cup half & half

¼ cup sweetener (I used Lakanto Classic)

3 ½ ounces unsweetened chocolate, chopped

¼ teaspoon chili powder (optional)

¼ teaspoon ground cinnamon (optional)

½ teaspoon vanilla extract

2 to 3 pinches of sea salt
Step 1
In a heavy-bottomed saucepan, combine milk and half & half. Place over medium-low heat and stir.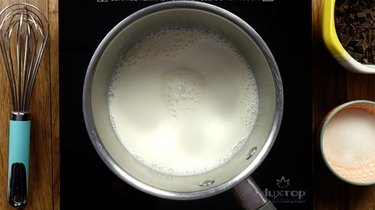 Step 2
Add sweetener and stir to dissolve.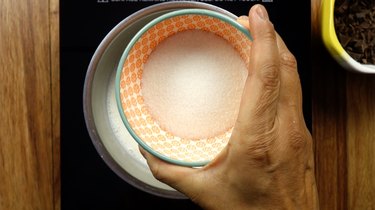 Step 3
Once the sweetener is dissolved, add the chopped chocolate and stir it in.
Step 4
If using chili powder and cinnamon, add them in immediately after stirring in the chocolate, then continue simmering until the chocolate has completely melted and the mixture is thickened and smooth.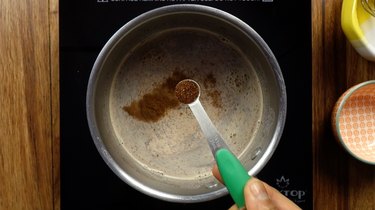 You'll know it's done once it coats the back of a spoon.
Step 5
Remove from heat, then add vanilla extract and 2 to 3 pinches of sea salt. Stir to incorporate.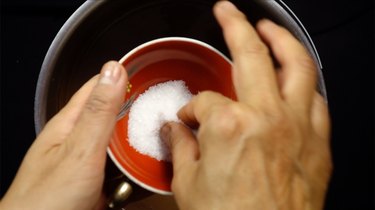 Step 6
Your chocolate is nearly ready to sip (or spoon!). To serve, strain in equal portions into small mugs.
This recipe makes 4 to 5 servings — depending on how much you can drink in one sitting!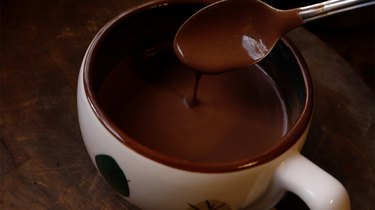 You can sip/spoon it up as is, top with whipped cream and cocoa powder, or even use it as a dipping sauce.
However you take it, it's best enjoyed savored slowly on a cold and wintry morning (or eve!) while reminiscing about life's happiest moments.